The Adult Day Center of the Black Hills provides daytime care and activities for the elderly and disabled who live currently live with family or caregivers. You will be truly amazed at the variety and quality of outings and activities we do each day.  We enjoy live music, dance lessons, performers and outings to parks, stores and attractions all over the Black Hills.  
Everyone has a friend at the Adult Day Center.  We care for guests of every cognitive and physical ability level.  We are compassionate and creative and we love to collaborate with caregivers to ensure we are providing the best possible service to your loved ones. 
To get on the list for a particular day or week, please give us a call the week before, by Friday, and we will answer any questions that you have and get you added. 

Make sure to follow our Facebook page!  We take pictures throughout the day and post so you can see what great activities we are doing.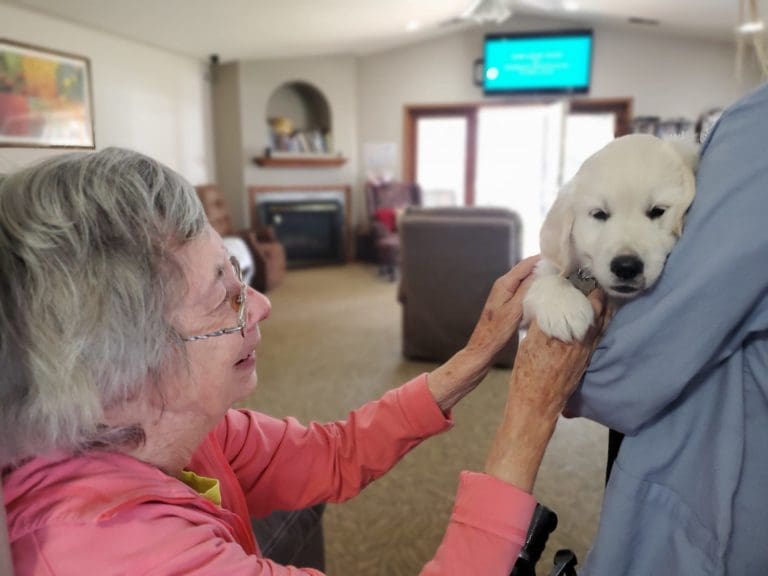 September Calendar of Events
FRIDAY, SEPT. 1– CANYON LAKE PARK WALK; BALLOON VOLLEYBALL
MONDAY, SEPT. 4– *CLOSED FOR LABOR DAY*
TUESDAY, SEPT. 5– 50'S SLANG TRIVIA; BOB GRIMM BAND @1PM
WEDNESDAY, SEPT. 6– "EXPERIENCE THE OUTDOORS DAY" THURSDAY
SEPT. 7– PEN PAL ACTIVITY/PINECONE BIRD FEEDERS
FRIDAY, SEPT. 8– PIZZA PARTY; ELKS THEATRE @12PM; ADC CHOIR
MONDAY, SEPT. 11– HUMANE SOCIETY AT THE ADC @10AM; VISIT THE FIRE DEPARTMENT WITH HOT/SPICY GOODIES
TUESDAY, SEPT. 12– DAIRY QUEEN @1PM
WEDNESDAY, SEPT. 13– NATIONAL PEANUT DAY; DANCE LESSONS @1PM
THURSDAY, SEPT. 14– MORNING EXERCISE; JOHN BACKLUND MUSIC @1PM
FRIDAY, SEPT. 15– HOT POTATO TOURNAMENT; JOLLY LANE CHILI PEPPER FESTIVAL @1PM
MONDAY, SEPT. 18– NAME THAT TUNE; REPTILE GARDENS @1PM
TUESDAY, SEPT. 19– BLUE TICKET TRIVIA; CORNHOLE TOURNAMENT
WEDNESDAY, SEPT. 20-BINGO; BOWLING @1PM
THURSDAY, SEPT. 21– CRAFTS WITH JENICE; BLACK HILLS IN MOTION CLOGGERS @1PM
FRIDAY, SEPT. 22– JEOPARDY CONTEST; ADC FAMILY POTLUCK @1PM
MONDAY, SEPT. 25-MUSICAL BINGO; PEGIE DOUGLAS MUSIC @1PM
TUESDAY, SEPT. 26-HISTORY & TRIVIA; ST. JOE ANTIQUE MALL @1PM
WEDNESDAY, SEPT. 27– ADVICE TO YOUNGER GENERATIONS, CASINO GAMES
THURSDAY, SEPT. 28– MAKE A BRACELET; GOOD NEIGHBOR ACTIVITY
FRIDAY, SEPT. 29-YOGA; COFFEE OR ICE CREAM AT MCDONALD'S @1M
All guests will be billed $50 for monthly activities. Participation in outings will be on a first-come, first serve basis. Sign-ups will be on Friday for the following week's outings